Lady shed tears after undergoing 34 hours labour during childbirth; shares emotional photos after delivery
An America-based lady with the name, Neshe Vonte, has taken to her Instagram page to share that the pains of childbirth and how its labour is almost unimaginable.
Neshe reveals what women go through during birthing, describing the process as excruciating.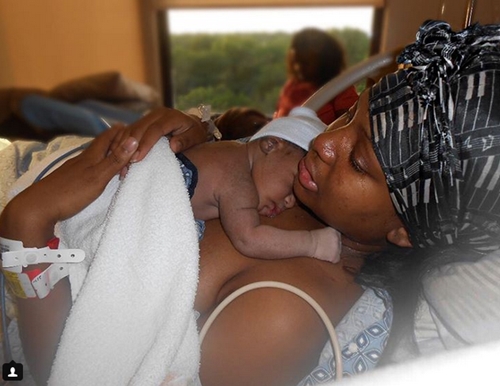 The young lady revealed that she was in labor for 34 hours and was almost at the risk of a Cesarean operation before the healthy baby came out.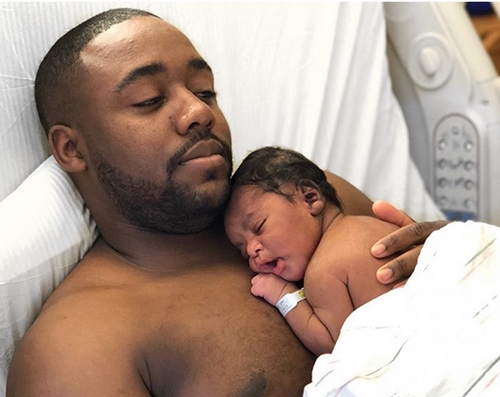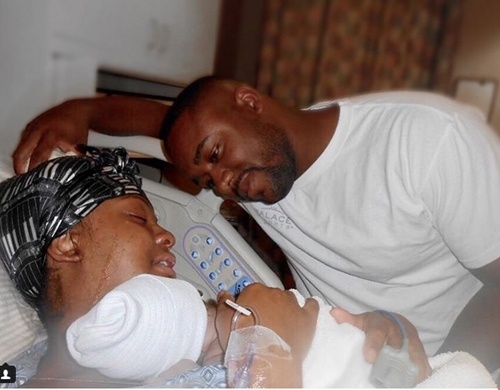 She shared her hospital photos and wrote:
"After being induced, going through 34 hrs of labor, at risk for a c section, slowly watching my whole birth plan go into shambles, and a failed epidural my little bundle of joy decided to bless us with his presence.

I'm still in disbelief that I actually pushed out a 8lb baby. Every scream, every tear, every rip, and every stitch was ALL worth it. Welcome to this world Kodah Legend Ford. Mommy and daddy loves you so dearly. 5/3/18."
She later took to her page to share the photo of the little boy who she named Kodah Legend Ford. She captioned it,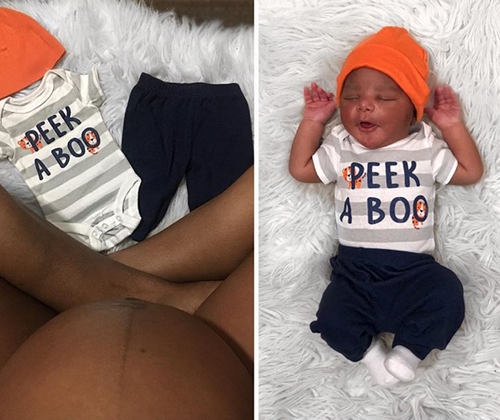 "Peek A Boo This was the PERFECT going home outfit! I think it hilarious that I posted the pic on the left at 36 weeks thinking he would arrive the following week.
"The doctor was so sure that he would be here a week or two early. NOT! Little man arrived one day before his due date. He fooled us!"